THE ULTIMATE ARENA
The Machines Arena is a fast-paced PvP cross platform multiplayer hero shooter where players clash in intense 5 to 7 minute battles.
Choose from multiple heroes each with unique abilities and weapons and engage in combat in a wide range of game modes.
​
Watch the trailer in all its 4K glory!
The Machines Arena gives you a uniquely dynamic experience. Compete against other players in explosive matches, work together as a team to beat your opponents, and get a well-deserved dose of adrenaline, all in less than 10 minutes.
​
Learning to play TMA is a breeze, this video will get you hyped and ready, in only 3 minutes and 15 seconds.
MEET THE HEROES
Choose from a wide range of heroes, each with their distinct personalities, abilities and weapons.
Be it human, android, robot or any mix. Your character choice will dictate you role on the team.
​
Will you be the front line cannon fodder, sneaky back line sniper/healer or focus on crowd control?
Different characters will shine in different team compositions and game modes.
GAME MODES AND MAPS
The game features multiple game modes, each with its own challenges and map.
​
Some modes are only for casual (yet intense) play, others are part of the global ranked mode.
All the modes offer different strategic angles giving a very diverse and fun experience.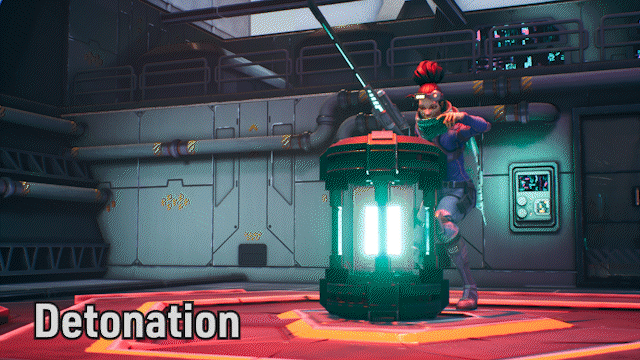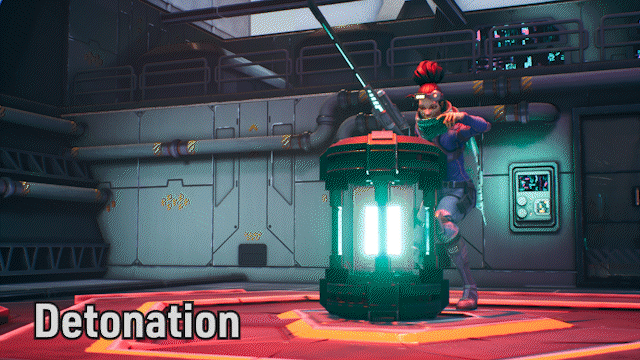 Attackers vs defenders. One team has to capture a bomb and deploy it at two different bomb sites whilst the other team tries to stop them. Set in a sunny science park the battle rages in and out of building as massive destruction ensues. Watch it here.
The two teams battle it out in the neon lit city center, late into the night.
The first team to reach a number of kills or have more kills within the time limit wins.
A cart full of explosives sits on rails in between two bases. The objective is to push the cart into the enemy base and stop the enemy from pushing it into yours. First team to push the cart over the finish line wins.
FAQ
WHEN CAN I PLAY THE MACHINES ARENA?
The Machines Arena is currently in closed beta, if you are interested in joining the closed beta please sign-up through here, we would love to have you on board.
And for the best playing experience of The Machines Arena, we encourage you to join our Discord.
ON WHICH PLATFORMS WILL THE GAME BE RELEASED?
We have planned a cross platform release down the line, but our first release is on PC.